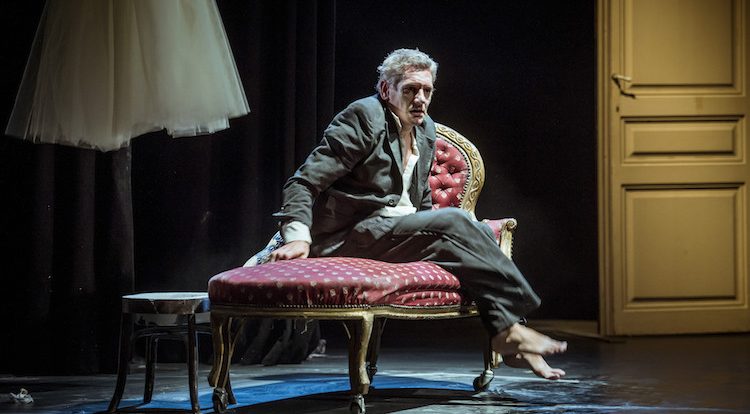 When the prestigious choreographer Marta Carrasco convinced Albert Hurtado, the charismatic zumba teacher at her local gym to cross-dress before a live audience at the TNC, how could he refuse? The result, the breezy performance piece Jo, dona. A Lili Elbe., a heartfelt tribute to Lili Elbe: a Danish landscape painter and transgender woman, and one of the first people in the world to undergo sex reassignment surgery.
The Danish Girl
Born Einar Wegener in 1882, Lili Elbe's story was fictionalised in 2000 in the bestselling book The Danish Girl by American author David Ebershoff, made into a film starring Eddie Redmayne in 2015. Neither informs this homage, says Carrasco, who plays a role in the production as Lili's wife, Gerda, but who also represents other female gazes – all supportive and encouraging of Lili's much desired transition. The voices in contra crash down from above, notably male and patriarchal. The piece is bounced along by music evocative of 1920s (and other) decadence and dread.
Becoming Lili
"I hadn't heard of Lili until recently, which dismayed me.", says Carrasco, "Her courage, the way she paved the way for others like her. It's a tribute to someone who made a huge impact on the world. I immediately thought that Hurtado has the spirit, the sensitivity, the otherness to be my Lili."
While untrained as an actor or dancer, Hurtado does make a very effective Lili: unlike delicate Redmayne, Hurtado is big, strong and full of beans, which contrasts with and enhances an emotional vulnerability; extroverted and authentic, playful, yet never ridiculous. This is a difficult balance to pull off, and says a lot about our preconceptions about gender. Hurtado's Lili is always between worlds, requiring performance for both, possessing both genders and none – opening (as Judith Butler would have liked) doors between and beyond.
Raging debate
This is somewhat appropriate, given the polarity of the debate around transgender rights that the production acknowledges, yet skirts. A Europe-wide push for a law reform known as self-ID, which enables people to change their legal sex without a medical diagnosis has enraged certain groups of feminists, who say that the subjective concept of feeling female, one's 'gender identity', can't be prioritised over biological sex, as then the massive inequality which is measured and built off this biological fact may also be denied.
Inclusivity
This, in today's social media snowstorm, has kicked off, with accusations of transphobia flying around. TNC artistic director Carme Portaceli pitches in: "Feminists have absolutely nothing against the trans community or their rights; the biological factor that impedes the right to study, to work is there – it took centuries to get women this far, and it's nowhere near equality. One must question such laws and the lobbies that push for them, and ask whether it expands rights in one area, in order to remove them in others."
"The show is for everyone", adds Hurtado, "for women, the gay and lesbian community, transgender people… for anyone who suffers exclusion and violence; it's an call for courage in the face of entrapment and loneliness".
---
Teatre Nacional de Catalunya – Sala Tallers
until 31/10/2021