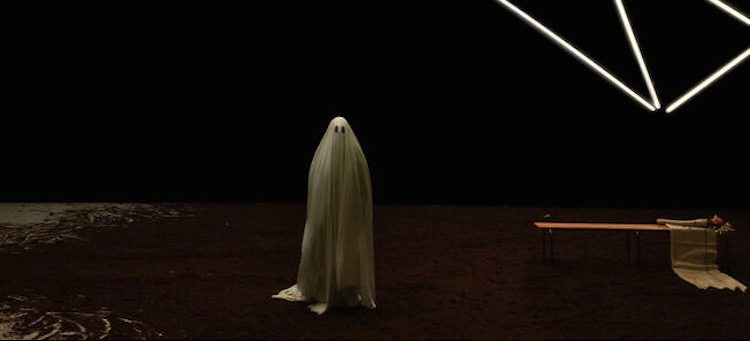 In this confident yet complex dance piece by Christian Rizzo, the simplicity and joy inherent in the creation of a community, the subject of his acclaimed 2013 work D'après une histoire vraie (based on a true story), is lifted into abstraction. In Une maison (a house), 14 dancers form fleeting connections that fail to leave an emotional mark.
It's visually spectacular: a neon cloud, like a blown-off roof or a clip of the cosmos, hangs intimidatingly over the stage. The structure buzzes and wavers, an organic artificial thing – Cornelia Parker's exploded garden shed Cold Dark Matter meets Dan Flavin's neon sculptures – it casts gently swaying shadow-lines like the suggestion of a complex network of rooms, which the dancers make little use of.
According to the choreographer, the piece deliberately avoids references to the architecture of the house, along with any sense of ownership and the frontiers that implies – it is 'une' maison rather than 'la' maison – although it is those very things that would make a house a home. Perhaps to press this point, a heap of soil is generously distributed about by a man with a spade, creating a uniform earth and confusing the outside with the inside.
There are phantoms here, too; Rizzo says that he treats absences not as losses but as points of contrast to a full house. Yet the piece resonates loss: a fractured contact with the audience, alienated by the challenging electronic music and throbbing neon, the forced, predictable strangeness of ritualistic animal masks that the dancers wear, and familiar movements that seem lost and found; deja vus from other productions.
Perhaps that is the point: the memories that construct our sense of place are collected from external sources and reordered in a series of cut and pasted references. Curiously, the climatic end image seems directly lifted from A Ghost Story, David Lowery's supernatural drama film that explores a similar theme.
---
Une maison by Christian Rizzo ICI & centre chorégraphique national Montpellier
Mercat de les Flors – Barcelona
5 – 6 October 2019