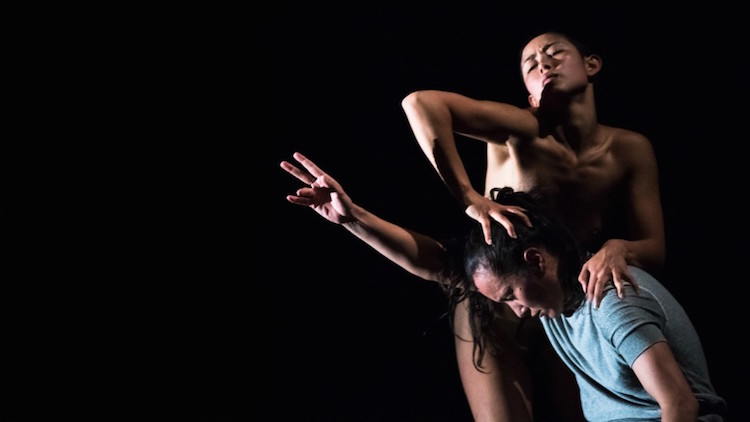 Grec Festival offers a great opportunity to experience a work by the Australian choreographer Lucy Guerin. For nearly 20 years, this Adelaide-born choreographer has been a reference point in contemporary dance, working out of Melbourne's sophisticated and individualistic independent dance scene.
Split, the word implying a forced, irreversible division, works on levels that are personal, physical, political and environmental. A structured 50-minute piece, it is performed on a sparse set defined by clear borders. Two dancers, Melanie Lane and Lilian Steiner, one clothed the other naked, are at first in precise synchronicity, yet their concordance is challenged as space is reduced in alarming chunks.
Controlled movements descend into introspective inertia. The meditative throb of the electronic soundtrack is the work of British musician Robin Rimbaud, aka Scanner, who uses cell phone and police scanners in his compositions. A sense of urgency is enhanced by 'stills' in ochre lighting (Paul Lim) that have the startling beauty and primitive decadence of Caravaggio's paintings.
As the pressure mounts and the resources deplete, the dynamic between the dancers shifts. In these sudden stops that trigger restarts, like false new beginnings, Lane tidies her hair and adjusts her dress, while Steiner stares at her hungrily. The apparent logic of demand dictating scarce supply seems warped in a obsessive compulsion to consume, own and be admired: a confusion of sharing with showing off.
---
Grec Festival
Mercat de les Flors
6th July 2019, 9pm