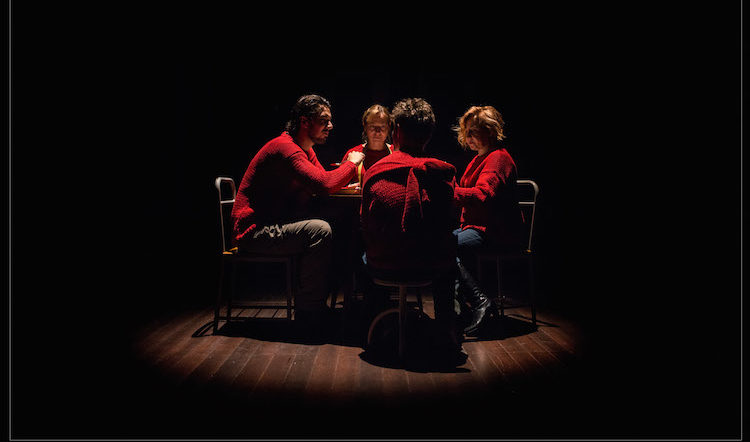 In the entertaining thriller play Cronología de las Bestias, written and directed by the Argentine Lautaro Perotti, Spanish actress Carmen Machi is unforgettable as Olvido, a beer-swilling mother with a strange fixation on the washing machine, whose missing son Beltrán shows up behind the sofa after a 12 year absence.
Instantly recognised by his antsy aunt Celia, an obsessive knitter of red pullovers, Beltrán's reappearance offers a neat resolution to an old problem. Yet it also rapidly unravels the family unit, precariously held together by a network of lies.
As a study of the fallout from the mother of all untruths, this intense and clever black comedy posits that the collateral damage of denial may be as destructive as the original sin. For despite the efforts of César, Beltrán's cousin, who has stepped up as 'man of the house' in more ways than one, a village priest's intrusions serve as the catalyst for a whole heap of toxic truths to spill out; breeding yet more invention in an attempt to neutralise them.
At the climax of the play, a farcical scene ensues: a physical manifestation of emotional evasion as absurd as that of snipping an unwanted presence out of a photograph – and who hasn't been tempted to do that!
---
Cronología de las Bestias
Teatre Lliure – Gràcia
until 2nd December
in Spanish