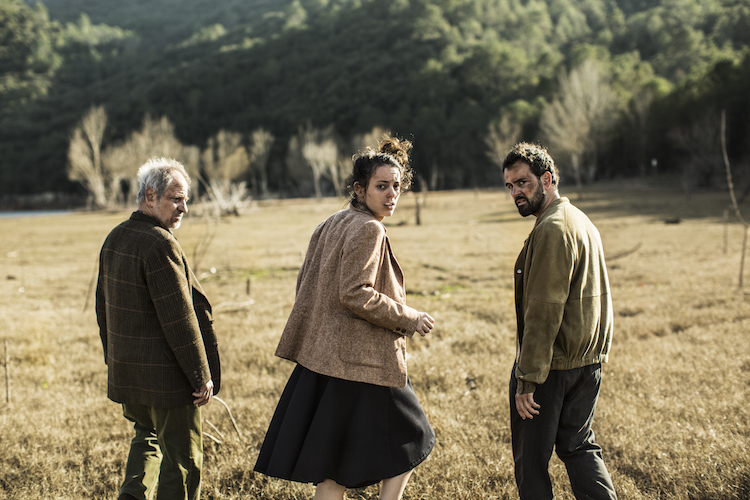 The shocks and infidelities of history and memory are explored in Història, a small format theatre production brought to Barcelona's Espai Lliure after a successful run at Sala Beckett. This narratively and visually engaging piece is the work of Catalan playwright Jan Vilanova Claudín in collaboration with director and actor Pau Roca, and features strong performances from Vicky Luengo and Miquel Gelabert.
A homage to history as an academic discipline, Història champions the study of the past to understand the present and offer guidelines on how to approach the future. Yet, as 2016 proved, the course things take can be unpredictable. Chance events, persuasive minds, an overflow of 'information', desperation and the absurd levels to which human expectation has risen can throw up life-changing results.
Public and Personal
Taking up his tutor's challenge to investigate the facts behind the death of Marc Bloch, hero of the French Resistance, UB Master's student Gerard, finds his source material persistently compromised and he is led to question the veracity of any single claim to truth. At the same time, Gerard must also navigate the baffling world of intimate relationships: in his romantic pursuit of Sophie, the directionless daughter of his trendy history professor, Gerard is drawn into a family feud, one that itself seems symbolic of a wider discourse between the past and the present, hypothesis and reality.
Slippery Territory
The strength of the production is in the simplicity its message despite its acknowledgement of the slippery territory on which it treads: a range of theatrical devices: screen, camera… deal artfully with the continually shifting landscape of perspectives without disorientating too much.
Characters are archetype yet swerve from cliché. Professor Daniel Vinyals is the inspirational old-school leftie, yet his command over the past is upset by his failure to deal with the present. His daughter Sophie accuses him of an addiction to the idealised notions of social history books (notably that of EP Thompson!), and she dismisses his recourse to an analysis of motivations and meanings as pointless, blinkered romanticism – or even a kind of self-therapeutic egotism.
Sophie, meanwhile, lurches indignantly from one decision to the next. Informed yet reactive, she seems to represent the fickle nature of contemporary voters. And while Gerard tries he fails to keep up with her, and makes an impotent diplomat between she and her father: a comprehending and empathetic figure on the one hand, Gerard is, as many of us feel, infuriatingly powerless.
Prêt-à-porter Ideals
Història offers no easy answers, although, in our age of image, perhaps the clue is in the costumes where convictions have been converted to the contemporary language of logos: Gerard's cuddly brown jumper features the violently-born blood tracks of the Catalan flag; while the red cross of denial on the front of Sophie's t-shirt shouts a definitive 'NO!' – but to what?
---
Història – Sixto Paz Productions
Espai Lliure, Montjuic, Barcelona
Until January 29th
The play is in not too challenging Catalan!
Click here for an interview with the playwright and director.
Photo credit: © Kiki Pinyol