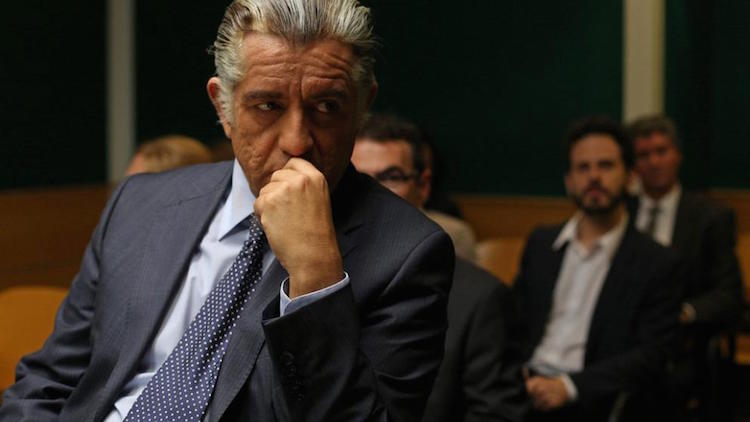 The extraordinary court encounter between the Spanish judge Pablo Ruz and the Partido Popular politician Luis Bárcenas Gutiérrez has been made into an award-winning, triple Goya-nominated film directed by David Ilundáin.

In 2013, Bárcenas, of the right-wing 'People's Party', was brought before judge Ruz for a second time and admitted to running a slush fund for nearly two decades while holding the political offices of PP gerente (party manager, 1990-2009), party senator (2004-2008) and Spain's treasurer (2008-2009). When questioned, he implicated the Spanish prime minister Mariano Rajoy and the secretary general María Dolores de Cospedal in the affair, providing documents that indicated that the PM himself had received some €250,000 in dodgy payments. Ruz led the investigation against Bárcenas until 2015.
B., la película (available to rent / buy with subtitles available in Spanish, English and French) is an adaptation of the play Ruz/Bárcenas by Jordi Casanovas, who edited-down the minutes of Bárcenas' real-life interrogation into an eyeball-spinning hour. It was originally brought to the stage in 2014 by Madrid's Teatro del Barrio under the direction of Alberto San Juan, and both play and film feature Pedro Casablanc as Bárcenas and Manolo Solo as Ruz. The real Bárcenas, who is still awaiting trial, reportedly liked the film.
For more on the case, see: The Guardian.