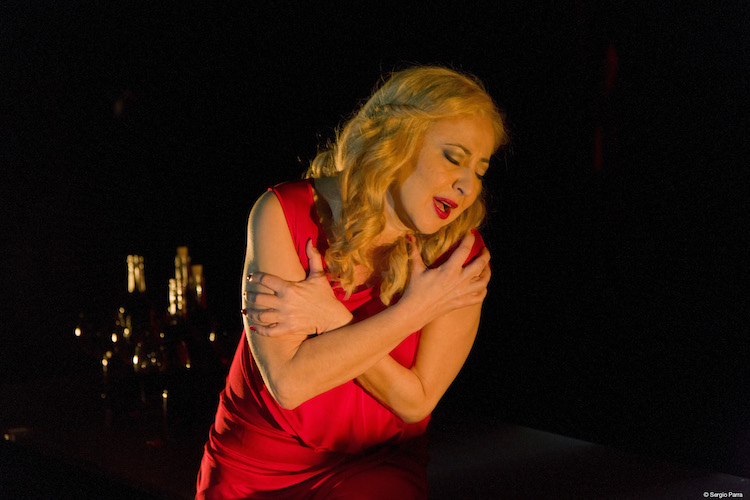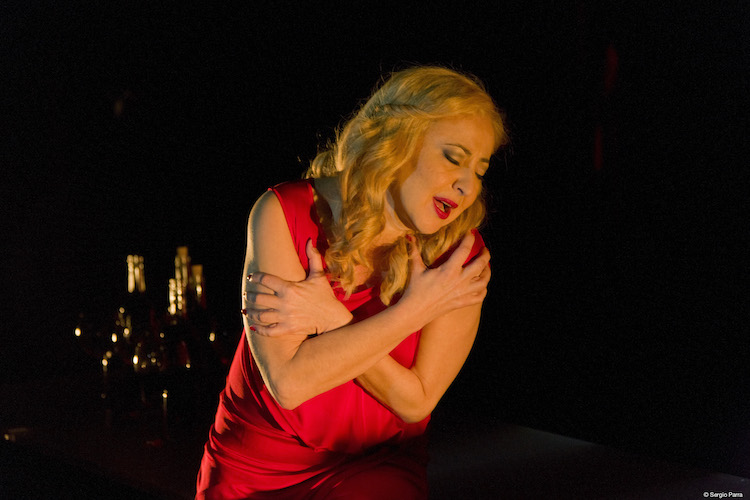 A middle-aged, peroxide blonde Helen of Troy staggers into a neon-lit bar and pours herself a drink. So begins the Spanish-language play Juicio a una Zorra, a powerful and passionate monologue delivered by acclaimed actress Carmen Machi (Hable con Ella, Abrazos Rotos), on at Teatre Goya (Barcelona) from 19th – 31st January 2016. Director Miguel Del Arco wrote the piece to give voice to "one of the most loathed women in history", one for whose beauty a city was destroyed and its people massacred. For this crime – committed in her name – Helen is condemned by the Gods to an eternity of physical degradation. In a 'rage against the ex machina' she demands justice, presenting the facts of her case to the audience as her jury and judge. All she wants is an end to her suffering, she claims: the tranquility of complete oblivion.
Men
It is the men in her life who have damaged her most, says Helen: those who have "coveted, desired, killed" for her, but not "loved" her, those who have twisted history to aggrandise themselves and to vilify her. The first is her father Zeus who in the guise of a swan rapes her mother Leda, from which encounter Helen pops out of an egg – Mork-style. Then comes Helen's abduction at 9; her forced marriage to a brutish Spartan Menelaus at 14; her elopement with handsome dandy Paris of Troy which led to that famous episode with the wooden horse.
Attention-seeking..?
Juicio a una Zorra is an extreme play about extreme beauty and extreme violence, and the character of Helen is pulled off with extreme energy by Carmen Machi, who won the VI Premio Valle-Inclán de Teatro for the role. It is linguistically and emotionally challenging to watch: Helen is pleading, ranting, flirtatious, sarcastic, indignant, pathetic and enraged, and she is articulate in all those guises. Yet she fires her arsenal of conflicting feelings at us with such machine gun-like rapidity that it seems designed to repel us – to evoke impatience and apathy in her own 'judges'.
She says she wants oblivion yet revels in her pain. Her gestures become more dramatic: she leaps on the bar and empties wine on the carpet, screams of her love for Paris, urges everyone to join her in a cheesy song. She comes to epitomise the archetypal 'zorra' that she claims has been imposed on her; you begin to wonder whether this is a nightly performance – an exterior exposition of an interior war with herself. Intriguing, exhausting, imperative to see: Juicio a una Zorra puts both the facts of our personal histories and the passion with which we defend them on the stand.



Juicio a una Zorra @ Teatre Goya, Barcelona.
Kamikaze Productions
Photo (top) © Sergio Parra
The play is in enthusiastic, challenging Spanish.
The above text was first published in December 2012.
THANKS to Anna Aurich and Miguel del Arco for the script.