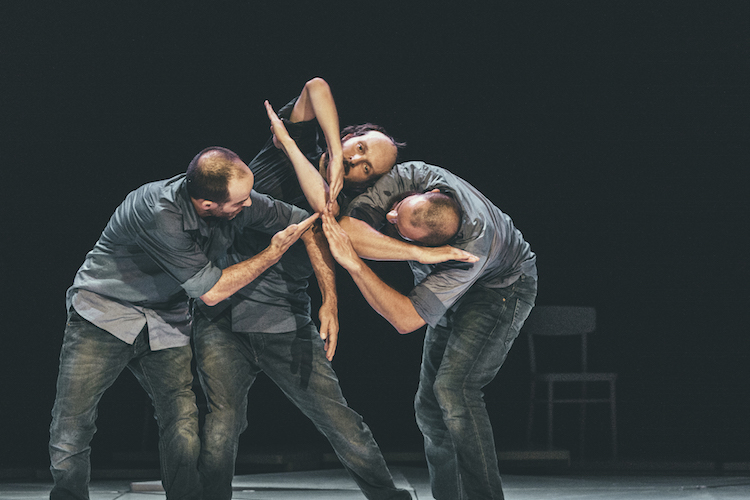 It's a likely sell out, but tickets are still available for Sidi Larbi Cherkaoui's contemporary dance piece Fractus V at Barcelona's dance space Mercat de les Flors next week/end (January 14th – 17th). I don't mean to be patronising, but to see the choreographer in Barcelona for four dates in a dance space existing on a shoestring budget – and bringing in a new piece to boot – probably explains why Mercat's director, Francesc Casadesús, won the Spanish Medalla de Oro al Mérito in December 2015, as well as Ordre des Arts et des Lettres in the grade of Chevalier (knight) for services to French culture, the year before.
Cherkaoui: the Belgian-born dancer of Moroccan origins was brought first to our local attention in the dance company Ballets C de la B. He later took part in collaborations with Akram Khan (Zero Degrees, 2005) and flamenco dancer María Pagés (Dunas, 2010), performances that left most of us in tears (in a good way). With his own company, Eastman, he brought Babel (words), 2010, and Puz/zle, 2012, to town, innovative productions to say in the least. Both won him Laurence Olivier Awards; this in Britain, where dance is almost violently competitive, as much among critics as dance students and professionals – and don't I know it!
Accolades out of the way, hmm… I haven't actually seen Fractus V (that Cherkaoui dances in as well as choreographs) but I reckon it's in that category where even if it you don't like the piece, its still imperative to see it. LfD hopes to bring you more of Sidi Larbi and what he says about Fractus V after the press conference – but tickets may well sell out before then. There's an earlier (6pm) performance on Sunday, I'm in the middle of row three – come and say hello!
————————-
Fractus V, premiered in September 2015, travels on to Cologne (Germany), Zurich, Bern and Basel (Switzerland), and then Annemasse and Paris (France) in the spring … check here for confirmed dates.
Image: © Filip Van Roe